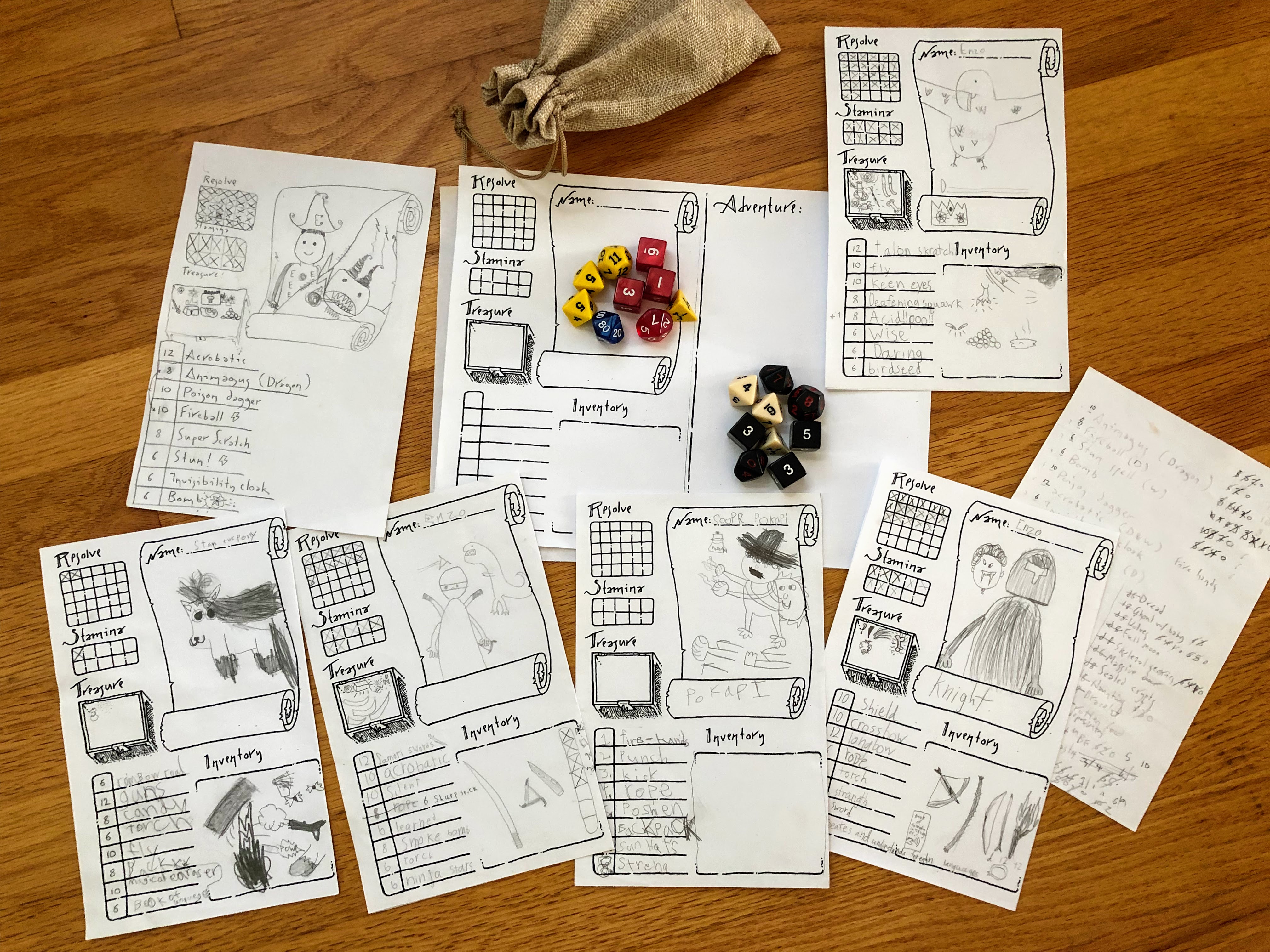 I play this with my kids (7-y/o girl and 9-y/o boy), DM'ing the story, adding flavor to the descriptions and actions, and we all get so excited! They add flourishes to their moves, or narrate exactly how a certain move connected or missed, etc...

My son even came up with an animagus character that could only use certain powers when he was in a certain form (dragon or human), and the transformation itself was a trait, so had to be used wisely. He sadly lost that one during the boss battle, but enjoyed every bit of it!
We loved the adventures that start off by giving you random or chosen items, or the ones that force you to drop one item... In the pirate adventure, we named each member of our crew before they met their untimely end...
I own all 3 volumes and keep recommending them to all my friends 😜
I drew a template that we photocopy, and they love drawing all their gear and the treasure they pick up on the way.
Thank you so much for these moments...