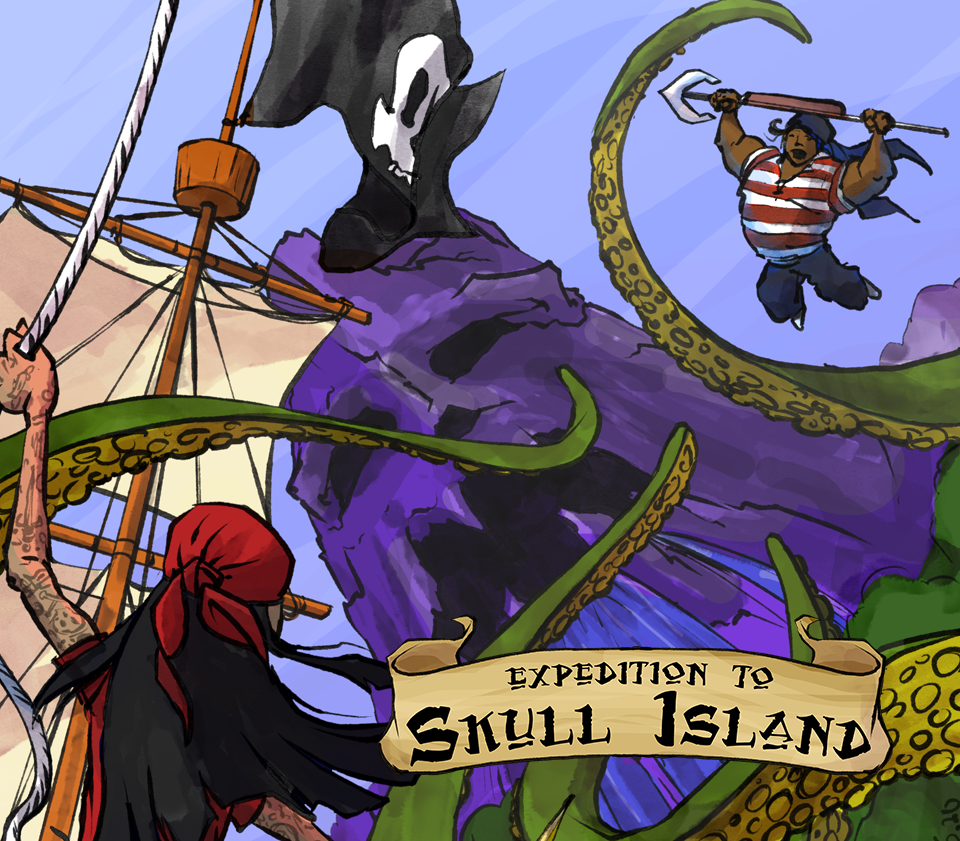 Expedition to Skull Island
A downloadable Printable Adventure
Outfit your ship, choose your crew, and set sail for Skull Island!
Expedition to Skull Island is a long-form solitaire print-and-play expedition, where you take the role of captain and try to bring back as much fame and treasure you can from the mystery-shrouded shores of Skull Island.
Almost fifty pages of adventure paragraphs, across several different island environments. With the rules and printable sheets, over 65 pages in all!
Simple rules that give you complex simulation, from your food supplies, to ammunition, to mementos to bring back to Tortuga and regale other pirates with!
Use the pre-drawn map for the exciting hex-crawl exploration of the island, or use the island generation rules to randomize and draw your own hex map of the island on the included template.
Make camp on the island, row upriver in your longboats, and use lamp oil to explore the extensive cave systems on the island.
As you explore, earn wonder and treasure points to measure your success. Your final score depends on whether you choose to be a Pirate, Privateer, or an Explorer, each with their own scoring systems. Will your name go down in history, or will a mutiny end your career with a dagger between the ribs?
To play, you will need this PDF, either printed or in digital form, and a few of the pages of the document printed out. You'll also need some six-sided dice, a pencil, and some tokens to represent your ship, your landing party, your longboats, and your base camp. Colored pencils and a bottle of rum optional!
Featuring cover art by Gerritt McGill.
Purchase
In order to download this Printable Adventure you must purchase it at or above the minimum price of $2.50 USD. You will get access to the following files:
Expedition to Skull Island, v1.0 (PDF)
8 MB